12.00-12.15pm

Welcome

12.15pm-1.00pm

Basics of da Vinci robot-assisted surgery – theoretical classes concerning robotic surgery – led by dr Paweł Szymanowski

1.00pm-3.00pm

SYNEKTIK presentation

Description of the instrumentation
Materials
Camera navigation
Presentation of the da Vinci robot operation

3.00pm-4.00pm

Meal break

4.00pm-5.00pm

Presentation of the operation of the da Vinci simulator– theory – SYNEKTIK

5.00pm-8.00pm

Case study based on videos of prof. Rogula's operations – led by prof. Rogula

Colorectal surgery
Hiatal hernia
Major abdominal hernia operations
Bariatric surgery
Cholecystectomy
Circumferential resection of the pancreas
8.00am-10.30am

Practical classes – prof. Rogula

Role of assistant / operator during a surgical procedure
Getting started with the robot
Stopping robot action in patient-dependent states
Standard completion of the operating cycle

10.30am-2.00pm

Simulator training: exercises developing eye-hand coordination;

Training in pairs, operator and assistant alternately

Coffee break

Division of the group into pairs: one pair does simulator training; the other pair watches the case study 'Why the robot? Strengths and Weaknesses of the System'.

Suturing instruction; practical exercises with organic preparations in pairs, operator and assistant alternately.

2.00pm-3.00pm

Meal break

3.00pm-8.00pm

Simulation of procedures – intended for doctors who do not use the Da Vinci methods in order that they might acquire relevant skills and improve the individual techniques
8.00am-12.00

Practical training using the simulator (instruction on anastomosis suturing)

2.30pm-3.00pm

Meal break

3.00pm-5.00pm

Practical examination with the da Vinci robot simulator (consisting in docking and undocking of the da Vinci robot) checking the practical skills acquired. The practical examination will be followed by an assessment of the skills and theoretical knowledge in a written test. A minimum of 60% of correct answers will be required.
*Two weeks prior to the training the participants receive access to the training platform
Scientific supervisors and course leaders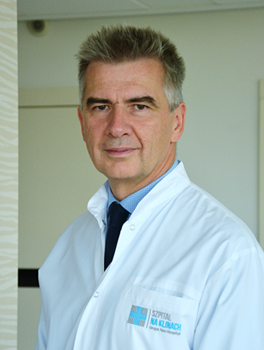 Tomasz Rogula
prof. dr hab. n. med.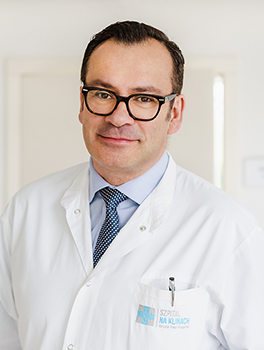 Paweł Szymanowski
Dr n. med.
Price: 3.500 $ (gross)
Training conducted in English. Price includes: participation in the training, training materials, certificate of completion of training, accommodation and meals for the duration of the training.
Course dates:
24-26 January, 2020
21-23 February, 2020
27-29 March, 2020
24-26 April, 2020
29-31 May, 2020
26-28 June, 2020
Contact
Kamila Krawczuk
E- mail: [email protected]
Tel: +48 785 053 200
Training organiser
NEO HOSPITAL SP. Z O.O. ONE SP. K., ul. Józefa Kostrzewskiego 47, 30-437 Kraków
Language of instruction. English

Registration for the course
In order to express your willingness to participate in the course, please complete the application form.
fill out the application form